The moment I saw him, something happened that I had never felt before in anyone. We were waiting at the door of the hotel. The date was November 4, 2017. We were a large group coming from all over the world and working in the same industry. We had all flown from a different country for a business trip. I saw from Instagram stories that he would be on this trip too. That's when my stomach started to ache. Dugg is one of the well-known and followed names of the industry I work in. Therefore, whoever knew my admiration for him and his work. We were in the same place last year, but it was so unlikely for me to chat with him… Many women who were already there were after him. The next year, on November 4, I saw it for the first time while waiting for the car that would take us to dinner at the hotel door . He was still very handsome. It was as if a light was emanating from within his skin. Even a second of eye contact was enough to wreak havoc and I spent four days there with just bananas and booze.
I've never had an appetite before. I am 38 years old, I have been married for five years. Or have I never been in love? Was this love? Why did I lose my appetite, why was my stomach hurting? Why were my hands sweating like ice? Even though we sat at separate tables at dinner that night, our gazes continued. Then we returned to our hotel. I went to my room. I went to bed to remove my makeup and go to sleep. I was checking social media one last time before going to sleep, as I always do. Of course I first looked at Dugg's stories. It was a great coincidence that we were in the same city for the second time with this Swedish man I admire. I wondered what he was doing during the day when I didn't see him. In one of his stories on Instagram, he asked a question about the meeting we attended that day. I wrote a reply. It doesn't follow me. "Thank you, how careful you are," he said. I put my phone by my bedside, turned off the lamp. A minute later, my phone light turned on. He liked about eight of my photos. Then a DM came. "Oh that's you… You were here last year too and he was wearing a red coat, I remember very well because on the back of the coat was a small emblem of the team I was holding. I didn't recognize you when we met face-to-face today." "Ha ha ha I can't believe you remember that, yes I have bangs now." "I guess I didn't recognize him from him, they look great." "Thanks goodnight." I pulled the duvet over my head. And again the light of the screen came on. "I didn't know we were staying at the same hotel, what's your room number?" I stared at the phone. Was I reading right? This question has only one purpose and was not asked just out of curiosity. What was I going to do? Would I cheat on my husband in Istanbul, whom I love so much but now our relationship is over? Was I ready to do this, to do what I said I would never do? I wrote "352". The message has been read. I regretted the moment I hit the submit button, I couldn't do that. I thought I hoped it wouldn't. But at the same time, I wanted so much… I needed to taste these feelings, to feel liked, to be touched. Oh silly head, I wrote the wrong room number. The man will doubt my intelligence. Nothing happened that night, he smiled eloquently when we met him at breakfast.
The day was once again very busy with meetings. I couldn't put a bite in my mouth again. At night, when everything was over, I was drinking in the hotel bar with my best friend. Suddenly I saw him, he came in with his friends and came and sat next to us. He ordered a drink. "Let me accompany you," he said. There were eight of us sitting there that night, but it was as if the world had stopped and it was just the two of us. We talked about everything. The people sitting between us got uncomfortable and moved. At the end of the night, sitting next to each other, I found myself almost huddled in his bosom. I was inhaling its scent while laughing out loud. There was a moment when I was estranged from myself. was that me? Was I really going to move this forward? Could a person be alienated from himself and yet be so close to himself? When it was past midnight and the bar staff said they had to close, we retired to our rooms. I was great. I politely went to my room and ended this as a little flirtation. Until the message came… "Shall we continue in my room? 412". I undressed to put on my pajamas. I immediately put on an oversized sweatshirt, put on my sneakers, and knocked on his door. He opened the door. We stared at each other for a few seconds. We clung to each other's lips without any conversation. I had the most beautiful and unforgettable moments of my life. When it was all over, we started chatting in bed. From industry, from life. I was in his arms, his hands caressing my shoulder as he spoke. He told his most intimate stories. He said he wanted to sleep together at night. We hugged and after five minutes we slept like that until morning without turning our backs on each other. I woke up before ten in the morning, put on my shoes and left without even tying my laces. The next evening was my last night in town. Congress was ending.
This time I texted after dinner. "One last time?" "Please," he said. I knew this was my final touch to him. The last time I kiss him, the last time I lay my head on his shoulder. I inhaled the scent more. I slipped my travel size shower gel into my pocket on my way out of her room. As if I was going to take him to Istanbul, the city where I live with myself. We said goodbye. I am back home. I wanted to tell my wife everything, but instead I said that we should get a divorce because I was running out of things now. He asked for another chance, promised to change. We are still married today. And he doesn't know what happened. Even though I have to tell it from time to time, I'm sure it will only upset him. So do I regret all this? I'm not interesting at all. I want to remember every moment, every detail of those two nights for the rest of my life. I want the details that have been erased with time to remain forever, to be absorbed in my bones. Some emotions can make people do things they never thought possible. Dugg actually reminded me of my own worth. That I need to feel good, to be treated well. And that I actually let myself be treated badly… Not only did I lose a few pounds on this trip, but my loyalty as well. In the intervening years, the same congress was not held again, so I never saw it. After both of us returned to our country, we talked from time to time, but it was limited to this. He is now married to the woman he was in love with at the time he was with me. I am still where I am. Sometimes I think about him and that night and smile and smell the shower gel I stole from his room… Is it normal for my hands to still sweat like ice when I think of it?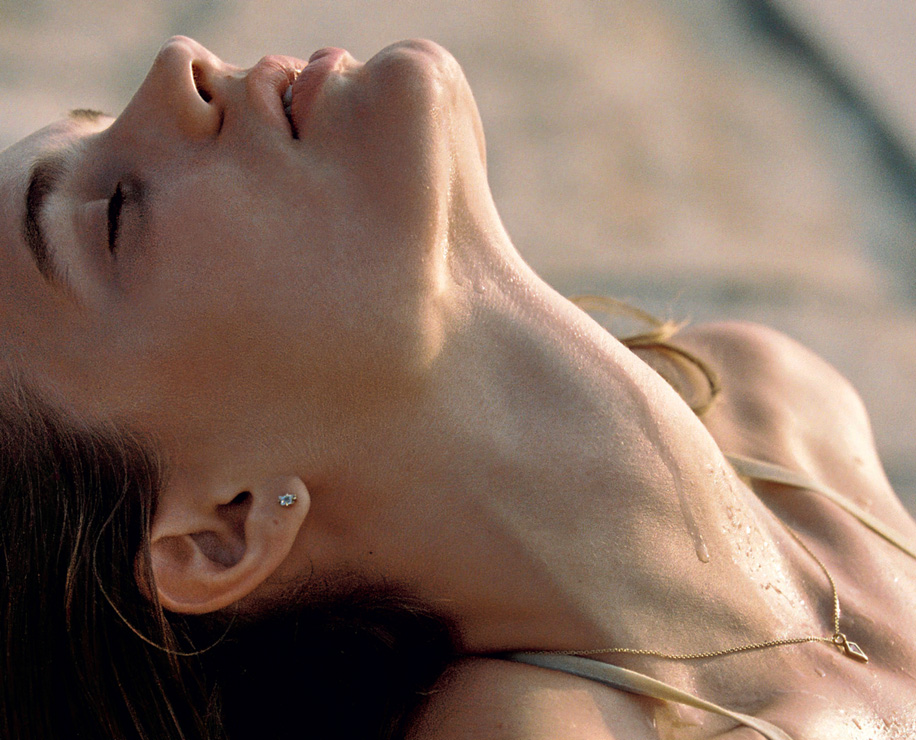 I knew him from the cottage, he was exactly 15 years older than me and he was married, while I was 21. Our gaze, which started like a game, became indispensable over time, and became inseparable when our eyes met. We had not met, we had not been introduced, but our eyes had introduced us to each other, made us aware of each other's existence. He was a very charming and charming man, with long black hair, coal-like eyes, the striking, hypnotizing kind of gaze…
The naivety of youth didn't make me question where this job, the exciting looks that started like this game might go, but of course it couldn't go like this… I remember that we met one night in the summer house and he said hello to me when I didn't know what to do. Because it was very natural, we were meeting, even though we had never spoken before… At that time, I did not have a chance to learn his name from Instagram or Facebook, since the entirety of social media was not read, and yes, I was flirting with a man whose name I did not even know but whom I was madly crushed upon.
I was creating various opportunities to see him at the cottage, waiting for the hours he could be on the street even just for a few seconds, making childish calculations in my own way. Then one day we met by chance, it was quiet because it was the end of summer, the summer cottages had moved to the city, the date was August 31, 1997, the news of Lady Diana's death had just spread. I have never forgotten that date, both because it is the date of Lady Diana's death and because I had the opportunity to speak with her for the first time. I learned his name that day, and his phone… The excitement I experienced that day is still in my mind, even after 20-odd years.
Then winter came, we went back to our routine lives. And one day, that huge Siemens mobile phone that we could not fit in our pockets rang. He was the one who called, he was saying let's meet.
During the years I was studying at the university, it was February, it was foggy and rainy weather. That day he invited me to his house in Sarıyer. After the exam, I jumped into my car, which I had just learned to drive, and started to drive towards Tarabya, I had a completely different courage on my way to the unknown. The desire to see him again and to be alone with him had already preceded naivety and inexperience, nullifying all the risks I was facing.
We were going to meet in the park of the Tarabya Hotel, he had a huge jeep. He got out of his car and jumped into mine. And we started to make our way home.
No, the story did not develop as you expected, we were not together. We shared very beautiful and special moments, chatted, drank, kissed, hugged but did not make love. I guess he didn't want to risk himself, otherwise I was fine with yesterday.
When we went out to the street to return, there was a terrible fog outside and we could not see. I was so scared I even thought for a moment that I wouldn't be able to go home. I think he read my feelings, got into the steering wheel. In that foggy and dark night, as I was driving down the forested areas of Sarıyer to the coast, I knew that I would never see him again, that this adventure ended here, and I felt the excitement and sadness of having lived the first and last moments at the same time. We arrived at the Tarabya Hotel parking lot, he got into his car, I was alone in my car, the fog cleared, the facts were clear. Now it was time to go home and the story was over.
Many years passed, I got married and had a daughter. I was in my 30s. Those were the years when Facebook just entered our lives and we were happy to find our old friends here. And I found him again, it was like remembering a sweet memory, laughing back at your childhood… I wasn't content with that, I texted him and we started talking.
One night I was at the cottage, my wife was not with me, I was staying with my daughter at my mother's house. When I got a text message on my phone, it was around 23.00 at night and I was dozing off on the sofa. "Come to the marina, to the boat," the message said. First I put my daughter to bed, then I took a shower and put on my favorite green dress, I started walking towards the marina, leaving behind my mother's voice saying "Is my daughter going out at this hour?" and many other things.
Storms were breaking inside me, it was almost as if I was on my way to end an unfinished story years ago, to bring it to the top. After many years, the excitement of being able to touch a brand new skin that I had never touched before was gripping me. He was waiting for me at the pier, he held out his hand, and I went inside.
It was a tiny boat, not even a place to stand in the cabin, a small bed, and it was dark inside. We didn't talk much, there wasn't much to talk about, just long-held and unfulfilled desires. I made love to him in that tiny place, on the boat, on the sea; I made love to her on the spot, knowingly and without regret, focusing only on my femininity and femininity, forgetting for half an hour about marriage, being a wife, motherhood, eating and doing homework, responsibilities, everything that defines me and who I am. Listening to the sound of my body, which has been waiting for this moment for years, ignoring all those inner voices that remind the truth for a while…
And then when it was all over, when that beautiful and unforgettable moment in my life ended, we both parted without asking any questions to each other. We didn't talk because the moment was magical, that spell should have stayed there, on the boat. I got off the boat and I was happy and peaceful as I walked home without looking back, towards my daughter, motherhood, my real life, my mother and father who were dozing off on the couch, and my wife, who texted me from Istanbul and said I would call soon. I was walking to peace, leaving the most severe storms at sea.
I never met him again, but he will continue to live with me forever among the best memories.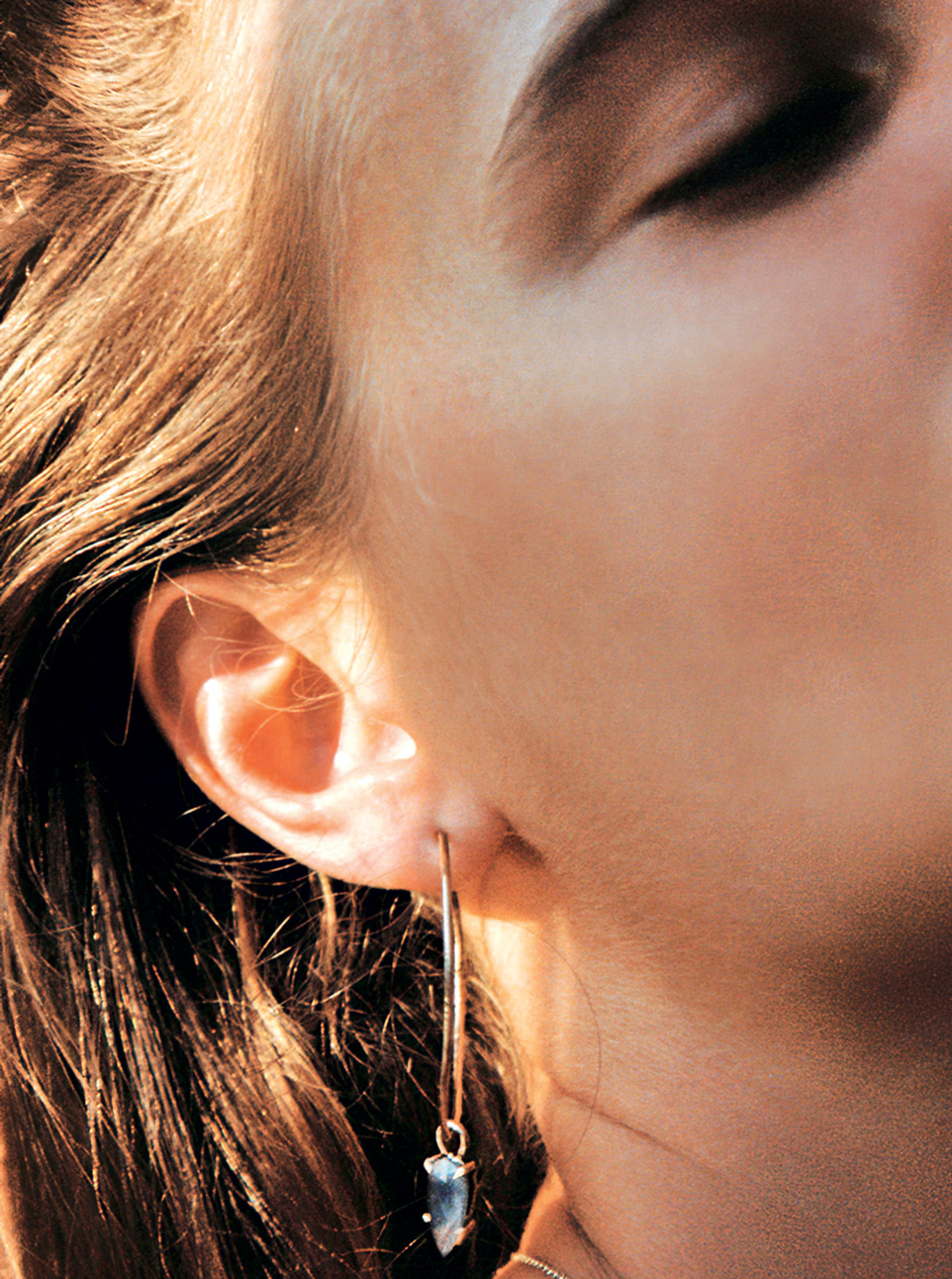 Actually, at first, I didn't like it very much, even I was thinking, "Is he calling off again?" But then my curiosity got the better of me and I started asking him questions about his professional life. He was taking photos as a hobby and sharing the photos he took with me, at the same time we started to talk about our private lives. We both had a fiancee, but we always wanted to talk to each other.
Eventually of course we started following each other on social media and the first time I saw your photo I knew I was in trouble and my life was going to change. My fiancee and I broke up after a while. It was a relationship that had long since expired. When I told him this, he understood that he also contributed a little to this separation.
Here, on the morning of that day, while I was talking to someone, I said I want only one night with him, nothing more. As if he had heard it, my phone rang around 18:00, he said "come on" and said "let's meet tonight". Of course I went running. During our long conversation, I realized how much he actually loved his fiancee, but for some reason I was obsessively chasing my dream for just one night. In fact, if the logical side of me could think at that time, she would just kiss the man and say "I can't do this" and leave, but I couldn't. Finally, our conversation ended in the hotel room, but that passion seemed to have faded and neither of us could move forward. I couldn't get the idea that she loves someone else, and she's cheating on her fiancee. As a result, it was half-baked. Our conversations at work continued where they left off, but I knew that he wouldn't come to me anymore. For a long time I felt like an empty suitcase. I cut my hair like every woman does. Although years have passed, my logical side is still curious; I wonder if it would be better if I just kissed the guy and left and left this beautiful story there? Or would I do the same thing again?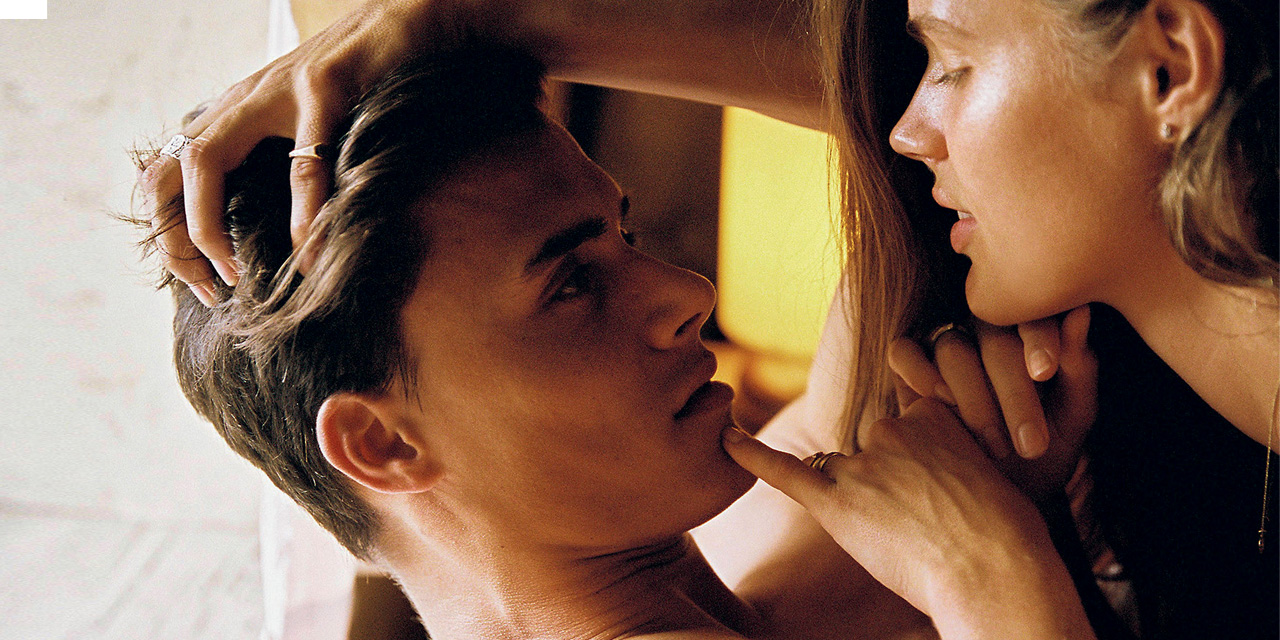 Actually, my cousin, who heard that I was going to Ireland for the Language program, said without thinking that I could meet him when I went. Before the training started, I called him to fill my remaining free days. After all, there was no one else I knew but him. Though I didn't know him at all, all I knew about him was his name. I thought I hadn't even seen his face before as I waited for him in the corner of Topshop. I would recognize them from their Red Convers. We greeted each other like two close friends who have known each other for years. I remember very clearly that big and sincere smile that appeared on his face when he saw me, even though it's been five years. He had planned a touristic trip for us with activities that could be called romantic from the outside. I thought that the reason why he was so closely related was actually the love he had for my cousin in middle school and that he took special care of me because he cared for her so much. As time passed, the bond between us grew stronger. There was always loud laughter and the energy of two people who had so much fun when they got together. I had an indescribable feeling for him. I couldn't admit to myself whether it was because of the lover I left behind on my way to Ireland or because of the platonic love he felt for my cousin. I don't know if we had just turned into two friends who really loved each other very much. I still don't have an answer to this question. Those were the days when I was nearing the end of the training. We went to a big nightclub with his group of friends. You know, the way different music plays on each floor. As if it was just the two of us. According to our mood, we were constantly walking between floors and dancing like crazy. He said that I could stay with him when I felt very tired and faced the fact that the house I was staying at was too far from there. I accepted without hesitation. I was pretty sure it was a friendly offer. But the only place to sleep was his bed and we were going to sleep together. I think there was no problem with that either. It all started quite amicably, but just before I fell asleep, I realized that I would be leaving Ireland in a few days and I would miss him terribly. You know what happened next… In the morning, we woke up with that unexplained attraction between us and we hugged each other and stayed like that for a while without getting out of bed. He offered to drop me off on the subway. Our farewell was filled with great sadness. We never spoke because we both knew very well that we would not experience such a special moment again and we did not want to spoil the magic of what we had been through. He kissed me gently on the lips for the last time and kept his eyes on me until I was out of sight. After we got back, we phoned for a while, until life took us both on other paths. I couldn't tell my cousin or my girlfriend what happened between us.